SEMA ÖNKÜL
Hair Transplantation Specialist

---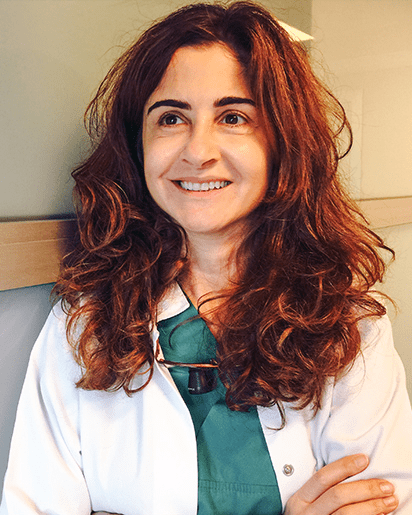 Sema Önkül received hair transplantation training from famous hair surgeons from Brazil, Germany, USA, and Switzerland, between 1995-1998. She gave consultation for the foundation of building of a number of hair transpantation centers in Istanbul, Ankara, and Izmir.
Between 1998-2004, she continued her career in her own hair transplantation center which she founded with her partner. After 2004, due legal codes that require hair transplantation surgeries to be performed only in hospitals, she continued to perform freelance operations in hospitals. Following the Acıbadem Health Group's decision of establishing a hair transplant department, Sema joined Acıbadem Health Group.
Sema Önkül has performed 5,500-5,800 hair transplantation surgeries since 1995. Some of these operations include brow and mustache transplantations.
Alongside Turkey, Sema Önkül's patients mostly come from Saudi Arabia, Germany, Netherlands, Switzerland, France, Libya, and Dubai.
In 2010, she performed an operation transplanting follicular units from the leg of a 14 years old male patient, who had lost most of his hair due to radiotherapy, to his scalp, which is quite exceptional in the field.
Sema Önkül is a member of ISHRS (International Society of Hair Restoration Surgery)